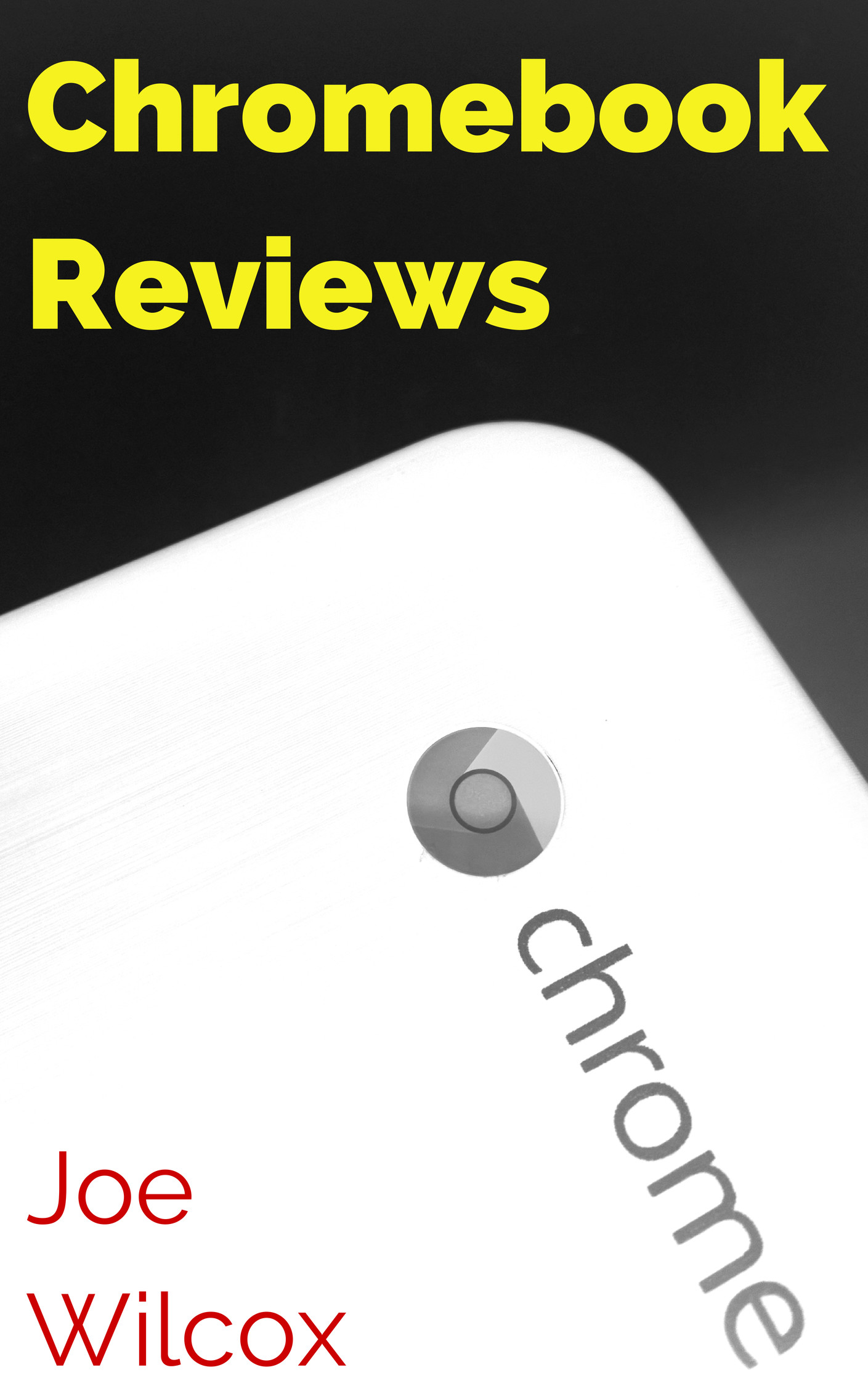 Joe Wilcox's sixth book, Chromebook Reviews, which published in August 2014, is the first in an experimental series. In late-July, when Amazon announced Kindle Unlimited, he pulled his ebooks from all other stores. Now all titles are exclusive to Amazon; the arrangement is a requirement for books to participate in the Unlimited program, which lets subscribers read as much as they like for $9.99 a month.
Wilcox plans to write shorter, timely books, meant for people who wouldn't necessarily buy but want the information. He calls these titles, which don't have ISBNs but use Amazon's ASIN identification, "living books", as they are meant to be updated over time.
Chromebook Reviews perfectly fits the approach. The first edition features laptops Wilcox has tested and basic information about a few others he hopes to review. The title follows up his best-selling Chromebook Matters, which is a primer for people considering purchasing a laptop running Google's browser-based operating system.
While Chromebook can simplify someone's life, choosing one is increasingly complex. Once, only Acer and Samsung manufactured Chromebooks, now they're available from most major PC makers. Price is no longer the major consideration as ARM chips push aside x86 processors and screens get larger and some are HD. But others are big size but lower resolution, and product names are confusing.
Consider, for example: Acer Chromebook 13, Dell Chromebook 11, HP Chromebook 11, HP Chromebook 14, and Samsung Chromebook 2. All have Chromebook in the name, which is confusing enough. Is 14 greater than—or stated differently, better than—2? Turns out, the two 11s, the 13, and the 14 refer to screen sizes—11.6, 13.3, and 14 inches, respectively—and the 2 to the second iteration of a Chromebook family. Chromebook 13 is high resolution, while Chromebook 14, even with larger screen, is not.
There are no charts or slideshows in Wilcox's hands-on reviews but fair assessment what each computer offers and what are its shortcomings. He doesn't tell which is best, but lays out different benefits so the reader can more easily choose the right Chromebook.
Chromebook Reviews is exclusively available from Amazon.
Review copies are available upon request. Please email joe at bunnybows dot com.