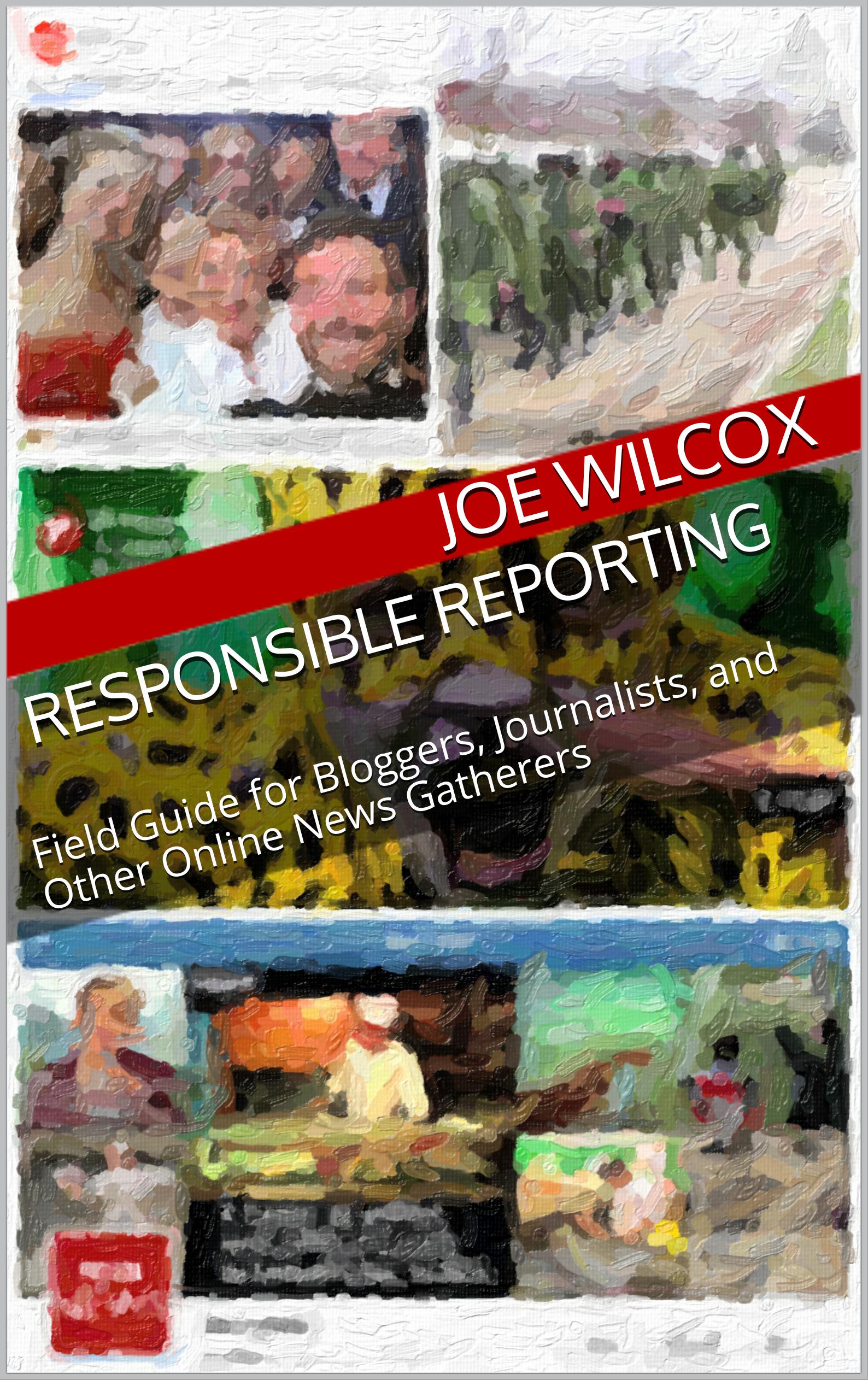 First published in March 2014, Responsible Reporting: Field Guide for Bloggers, Journalists, and Other Online News Gatherers is exclusively available from Amazon.
Joe Wilcox's breathtaking book asserts that in the decade 2010, many news organizations have lost their way. Two intertwined influences exacerbate long-standing problems and create new ones.
The first: Because of the Internet and adoption of mobile devices in the so-called post-PC era, change is inevitable. How people consume news, from where and from whom alters. Many readers are as much participants gathering news as consumers of it. The second: The Google "free economy"—that is giving away valuable content subsidized by online advertising to get high search ranking.
Blogs and news sites run like hamsters in a wheel, chasing sustainable ad revenue they can never catch. Editors and writers obsess about keywords and Search Engine Optimization. In the process, aggregation, linkbaiting, and rumormongering displace legitimate news reporting.
"Media organizations must return reporting, writing, and advertising measurement back to what print newspapers know so well: Audience", Wilcox says. "Stop writing for Google Search and News and start creating content for people. In context—wherever, whenever, and on whatever device they be".
Responsible Reporting is divided into three sections. The first, "News in Context", is a state of the online news industry. The second, "The Five Journalisms", examines the categories of news gathering most revenant to what writer's Shel Israel and Robert Scoble call the Age of Context. The last, "What You Must Do", applies concepts from the other two to present guidelines for responsible reporting.
Review copies are available upon request. Please email joe at bunnybows dot com.