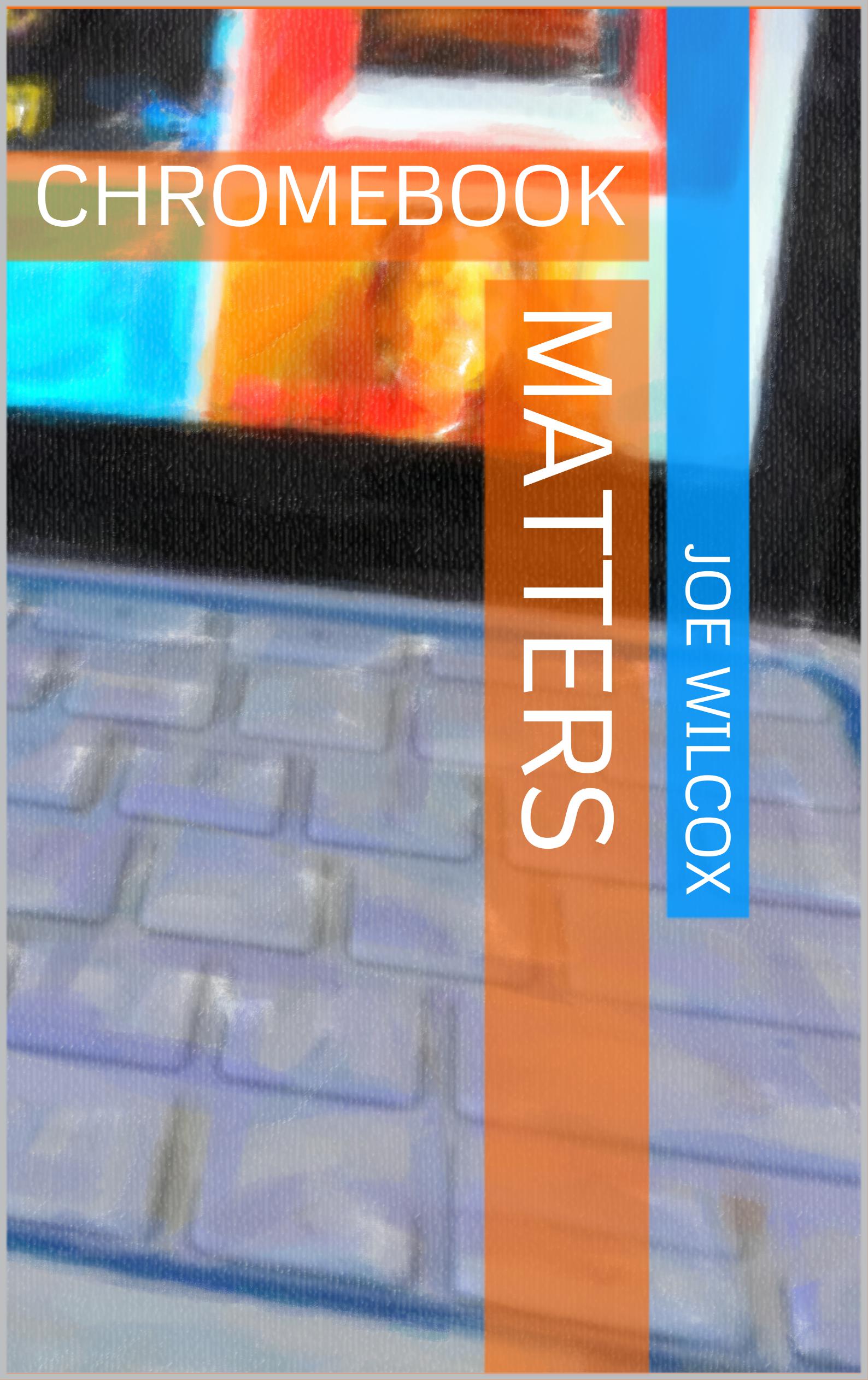 Joe Wilcox's fourth ebook, Chromebook Matters, published as 2014 commenced. The title is exclusively available from Amazon.
Wilcox asserts that a quiet revolution sweeps personal computing, and it's not smartphone or tablet. Google has done something seemingly impossible—introduce a compelling alternative to the Mac and Windows PC.
Chromebook puts what matters to you front and center and ejects what doesn't—like frustrating updates or ongoing maintenance. Chromebook represents a fundamental change in everyday personal computing, by shifting what matters to you from the PC to the cloud.
If you're thinking about buying a new Windows computer or Mac, don't. Read Chromebook Matters first. The book reveals the key benefits, identifies who the computer is (and is not) for, and explains how Google's little laptop concept revolutionizes computing. We all may be Chromies someday.
The book also dispels some of the propaganda coming from PC diehards or Microsoft, which in late 2013 launched an anti-Chromebook marketing campaign. That said, not all revolutions succeed.
If you haven't heard about Chromebook, you will. Acer, ASUS, Dell, HP, Lenovo, Samsung, and Toshiba are among the traditional PC manufacturers producing the computer. For those people attuned to the buzz and wanting to know if Chromebook is right for them, prepare for a startling journey from earth to cloud and an exciting, new computing lifestyle.
Review copies are available upon request. Please email joe at bunnybows dot com.